based on Dr. Möller
The company Bellacura was founded more than 30 years ago by Dr. Gerd Möller
in Holzwickede in the Unna district (North-Rhine-Westphalia, Germany).
While growing up, he worked in the parental varnish company in the Sauerland area.
Due to his enthusiasm for the musical instrument violin,
he developed the special preparation "BELLACURA" for all stringed and plucked instruments.
The product "KLAVICURA" was subsequently evolved for all keyboard instruments.
As a music enthusiast, Dr. Möller was able to quickly set up his company by his diverse contacts
and to run it successfully for more than 30 years.
For reasons of age, he gave Bellacura in our hands in January 2009.
We are still happy to successfully offer Bellacura and Klavicura to music enthusiasts.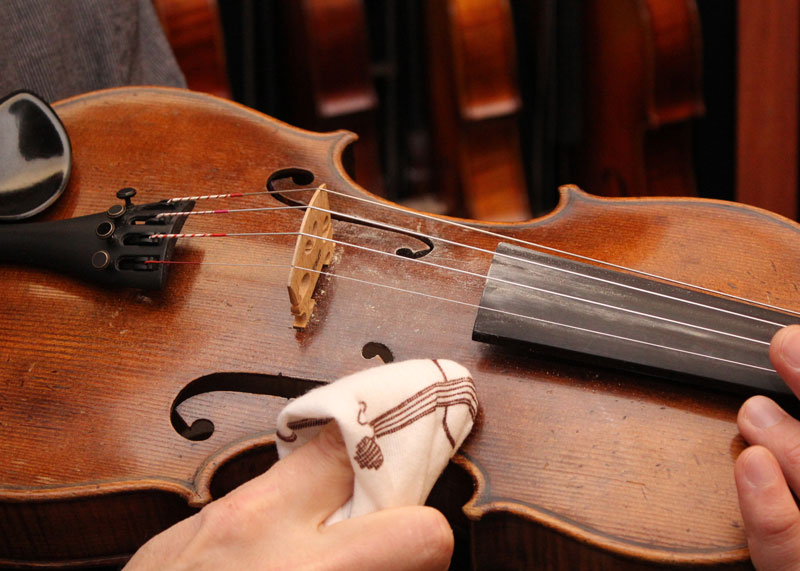 Music expresses that which cannot be said and on
which it is impossible to be silent.
Victor Hugo
Environmental compatibility and innovation
Regarding the selection of raw and other materials we take care of good quality using preferably environmentally compatible substances and recyclable packaging from Germany.
For the 20 ml and 200 ml glass bottles, we developed further dosage forms by ourselves.
This gave rise to the evolvement of the new variants such as the 50 ml spray bottle, pre-moistened wipes for Bellacura and the 150 ml dispense bottle for Klavicura.
Since 2010, polishing and microfiber cloths are wrapped in cling films.
By doing so, each single cloth is finally reviewed on its impeccable quality.
Upon request of many musicians, we expanded our product range by the BELLACURA fingerboard oil in 2012.
Manufactory
The product BELLACURA is filled, labelled and packed under our constant observation. We work as a pure manufacturing company.
By doing so, we have the full control over the constant quality of our products ensuring the complete satisfaction of our customers.
A personal and advising marketing is a big concern for us.
Support of young artists
In 2016, our team set its goal to support young excellent artists.
By doing so, a CD-production with the nowadays repeatedly awarded pianist Inna Firsova and the virtuous and sensitive exceptional violist Aleksey Semenenko occurred. The CD was launched in 2017.
Moreover, the company frequently donates presents for outstanding musical performance at youth competitions.